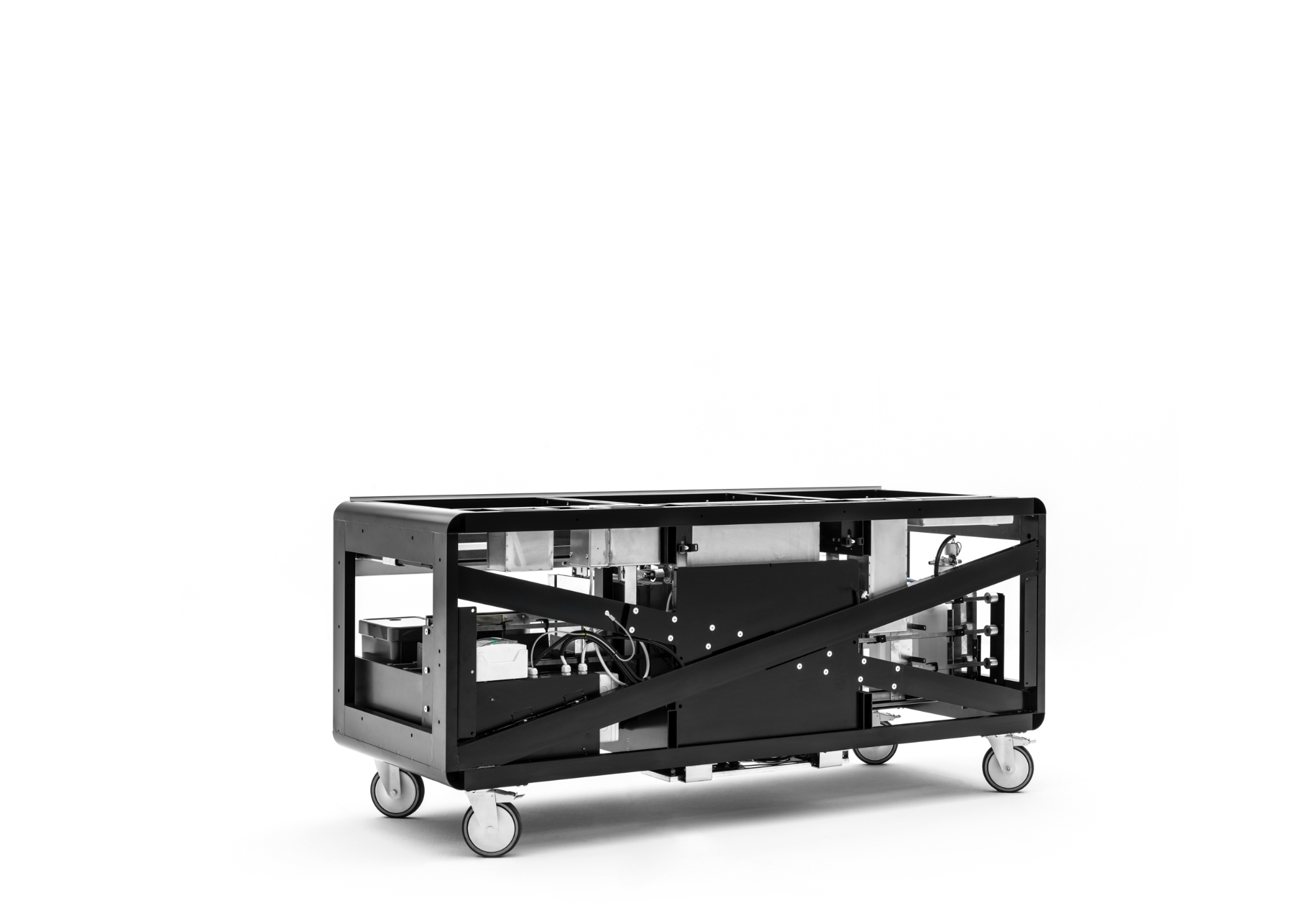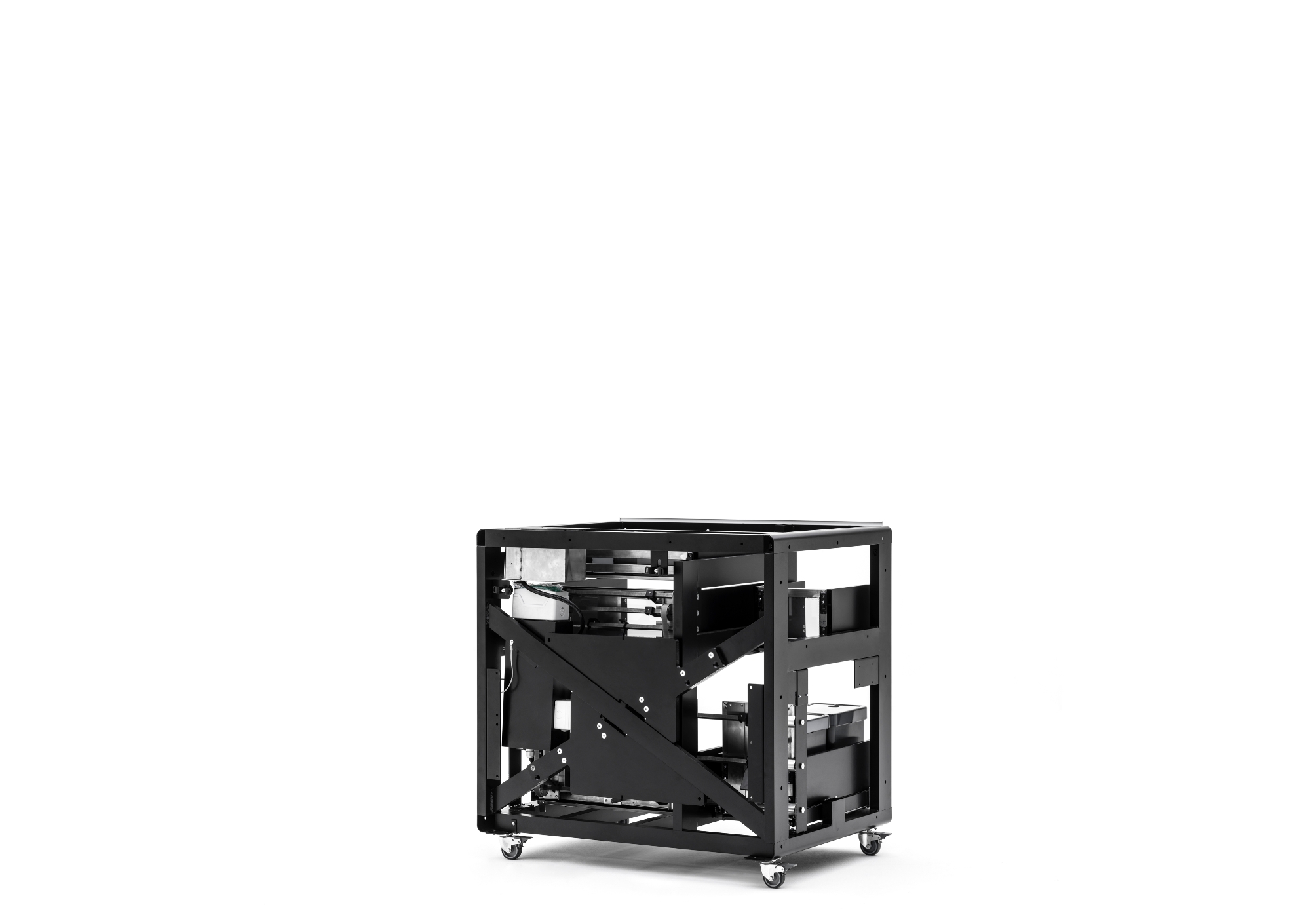 ELEGANT TECHNOLOGICAL REVOLUTIONARY
Demetra was born on the borderline between art and design. Unique, unrepeatable and yet reproducible. Innovation and extreme technology are behind its beauty.
DEMETRA BIG KITCHEN AND SIDEBOARD
Thanks to the perfect design integration between Demetra kitchen and the sideboard, it is possible to create a large and functional working island, ideal for greater freedom of movement and use of space.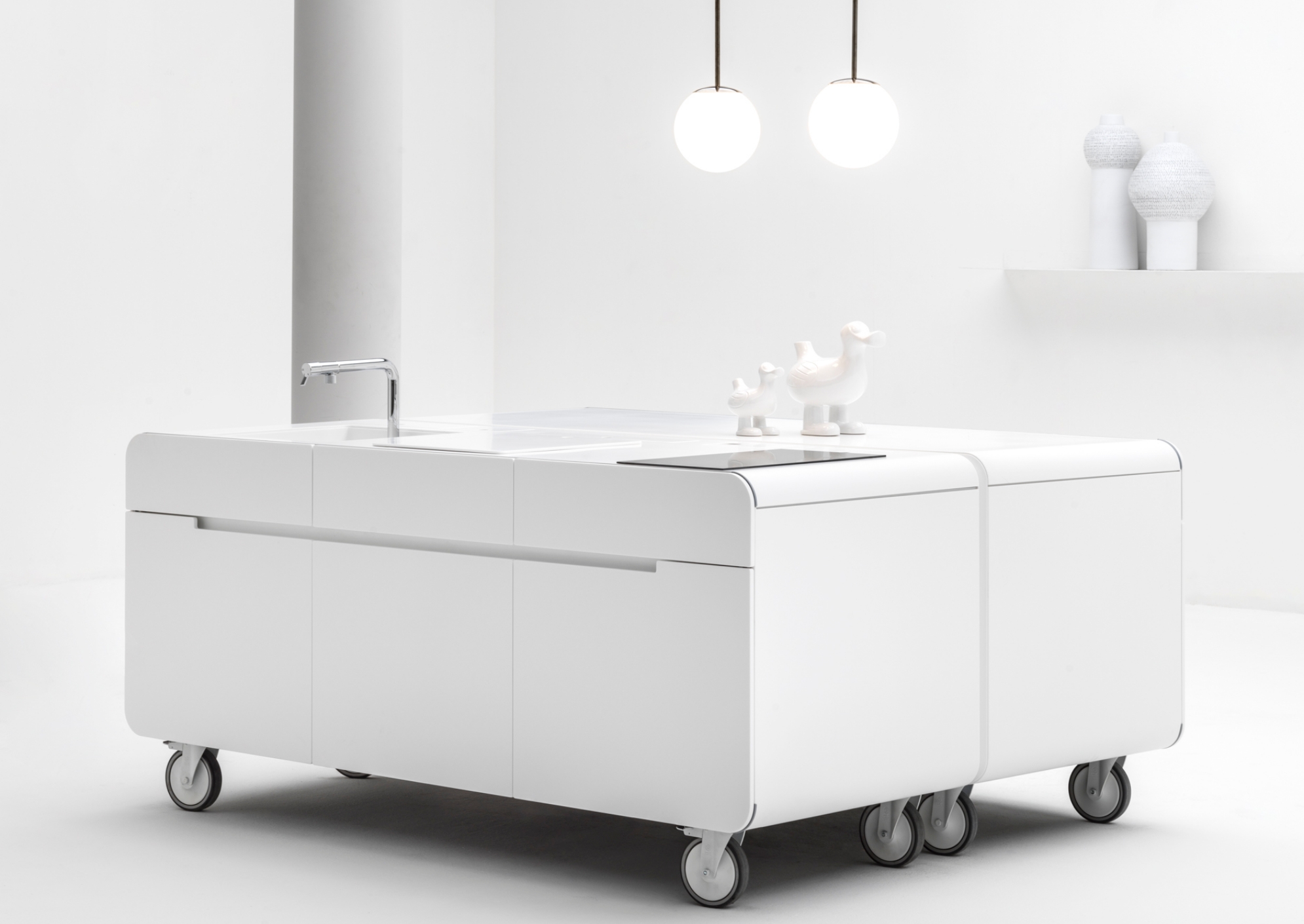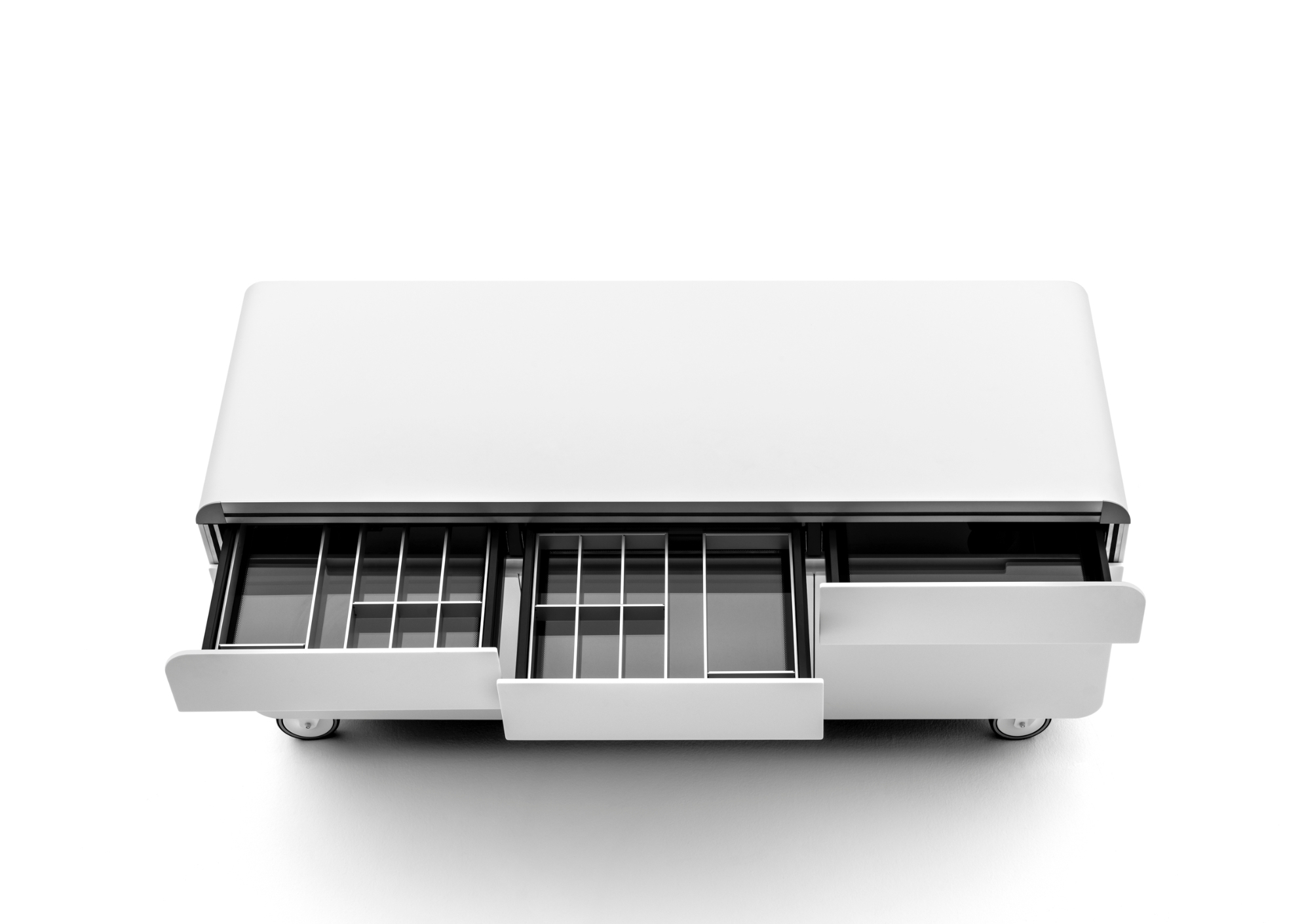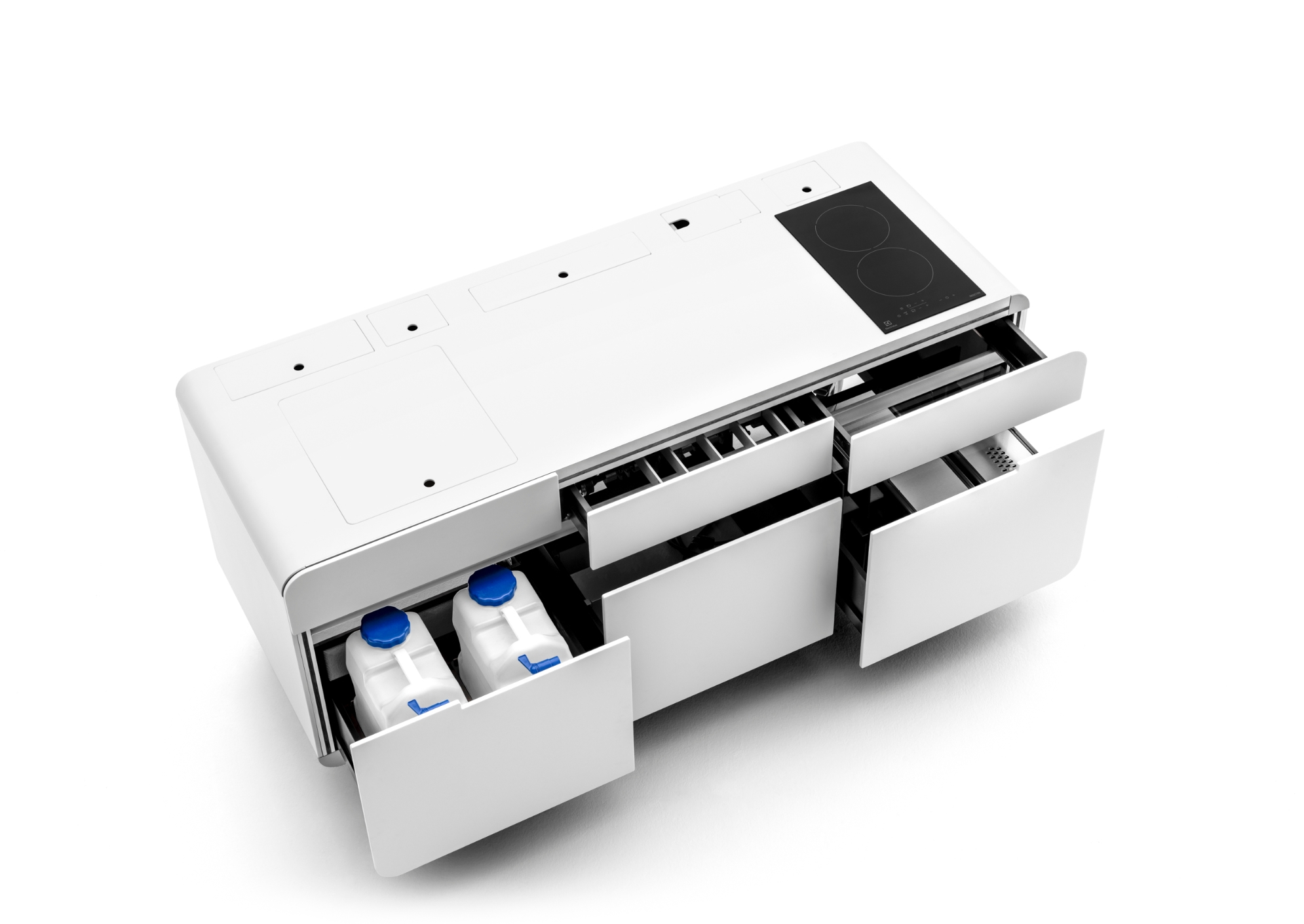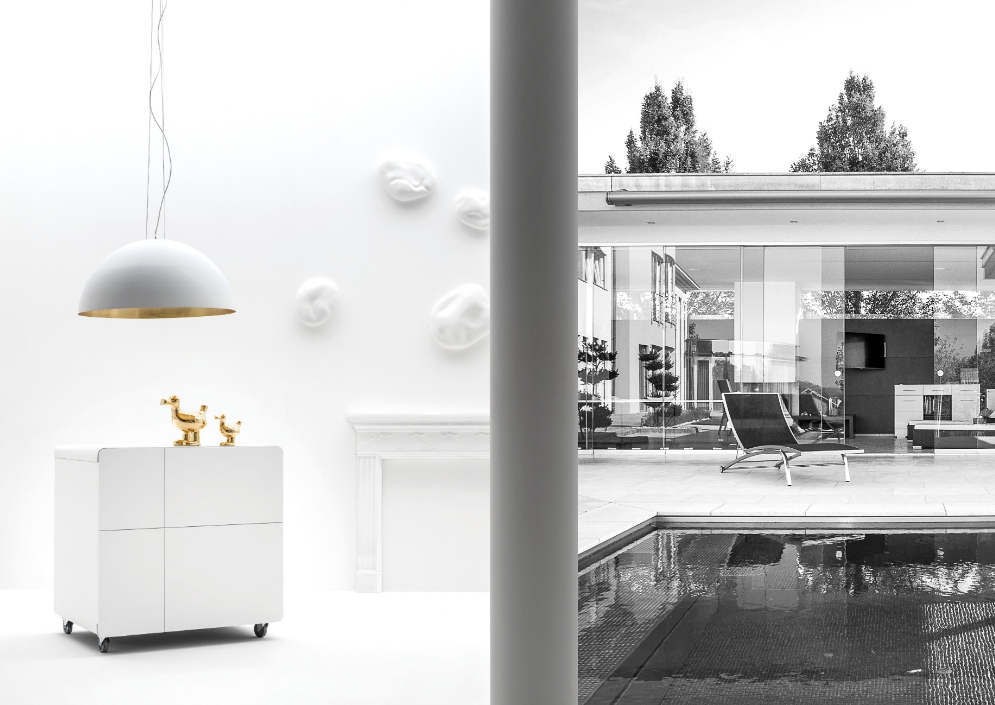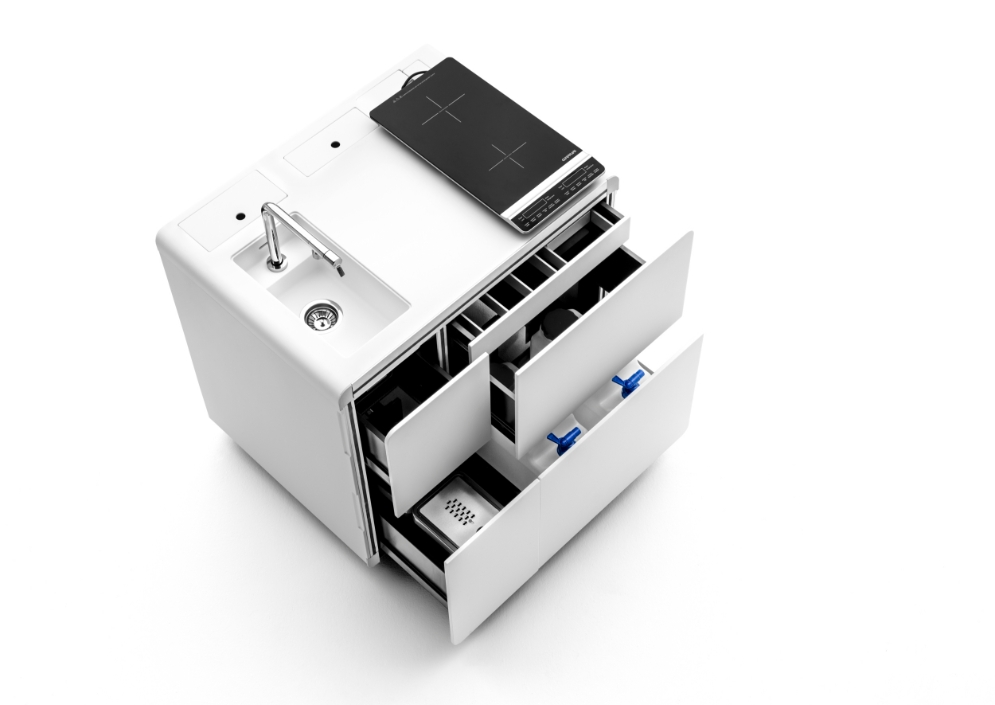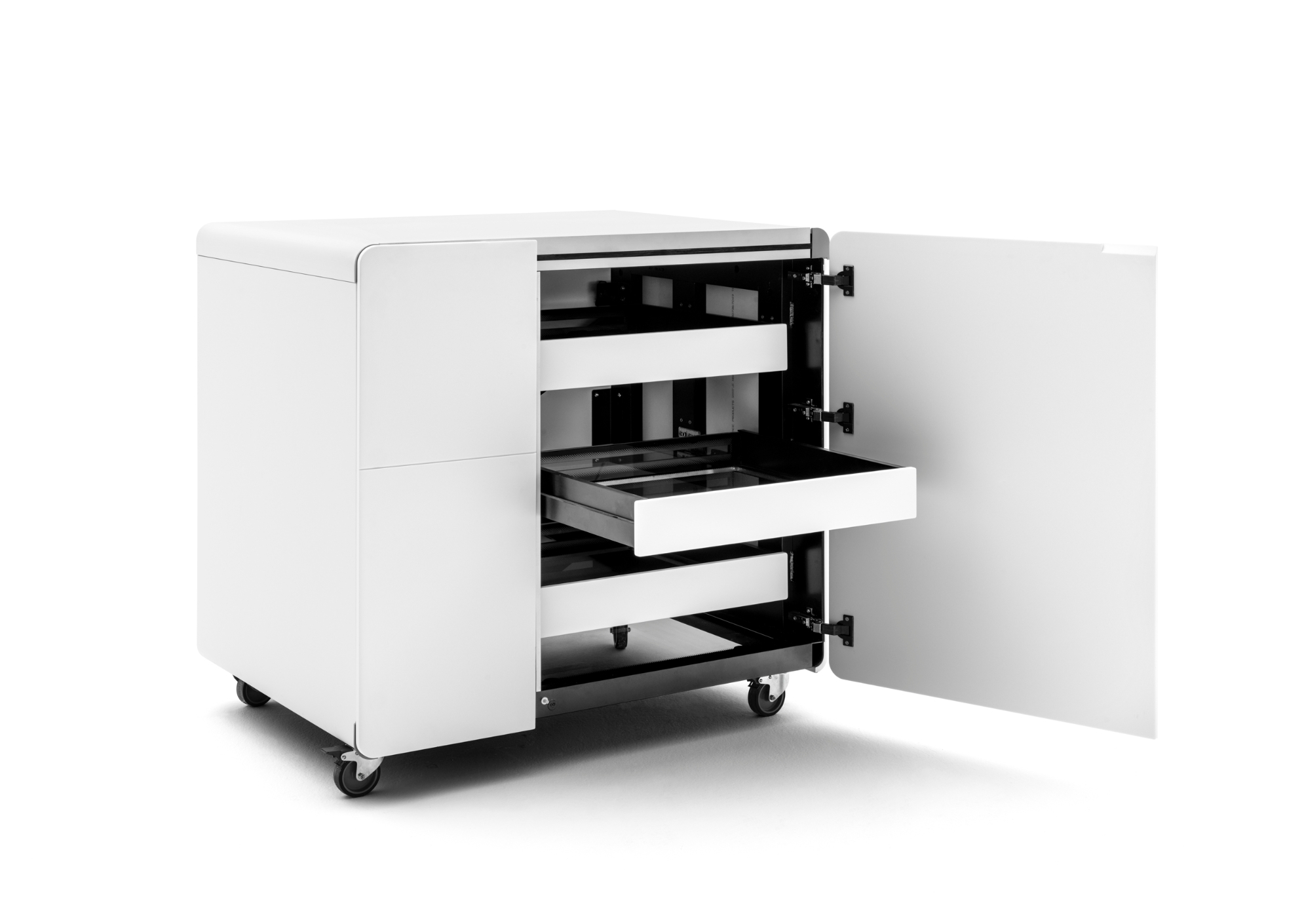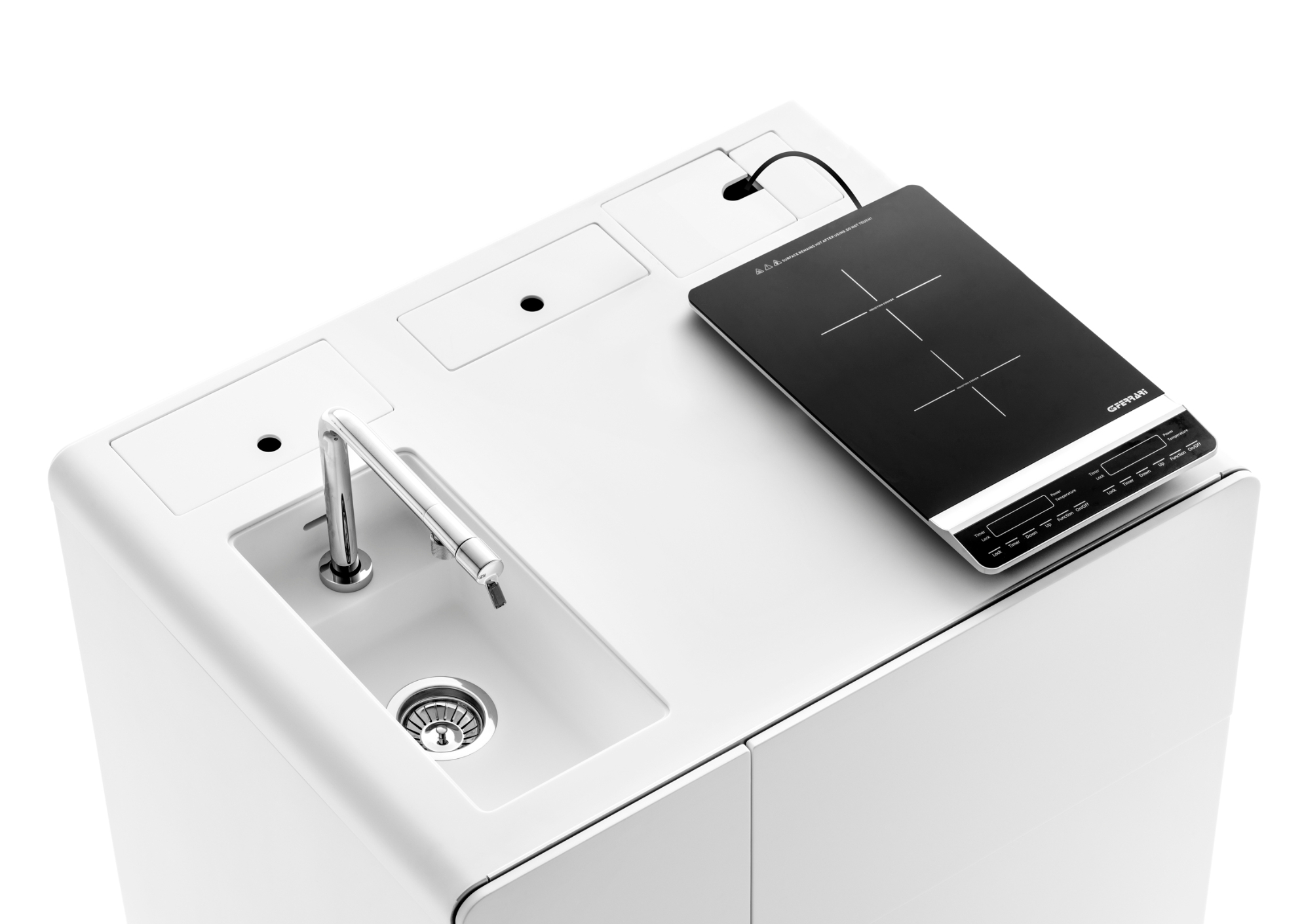 DEMETRA SMALL KITCHEN AND SIDEBOARD
Demetra small kitchen and sideboard are available in different configurations: the kitchen can accommodate the small size fridge, while in the sideboard the large size fridge can be placed. Both are ideal as a support for the preparation of drinks and aperitifs, or in the basic version with internal drawers with a smoked glass bottom.
TROLLEY PINO
A new interpretation of space. Pino Trolley is equipped with AISI 316 steel top, a container compartment for the separate waste collection and for spare tanks. The structure is in AISI 316 steel and aluminium Matt anthracite painted. The entire body is covered in Corian®.